NaTasha's Weight Loss Journey
Four years ago, NaTasha Glaspy stepped off the scale at 376 pounds, and decided she was ready to make a lifestyle change.
She was on six different medications for high blood pressure, cholesterol, diabetes and a hormonal condition called Polycystic Ovary Syndrome, which increased her body's insulin resistance. She knew that her weight was a driving factor in her chronic conditions.
And she was only 27 years old.
But she didn't want to keep living her life this way. She signed up for an exercise class specially designed for obese members.
"At first, even walking in an exercise class was very hard. I dreaded it every day."
But her attitude began to change as she saw incremental progress, day by day. She set a goal of losing 20 pounds to see if she really could.
After losing her first 23 pounds by building endurance, counting carbs and gradually incorporating regular exercise into her routine, NaTasha was committed.
In two years, she had lost 160 pounds and was able to stop taking a fistful of medicines.
NaTasha knew that to continue her healthy lifestyle, she needed to find ways to stay physically active, even while working full-time.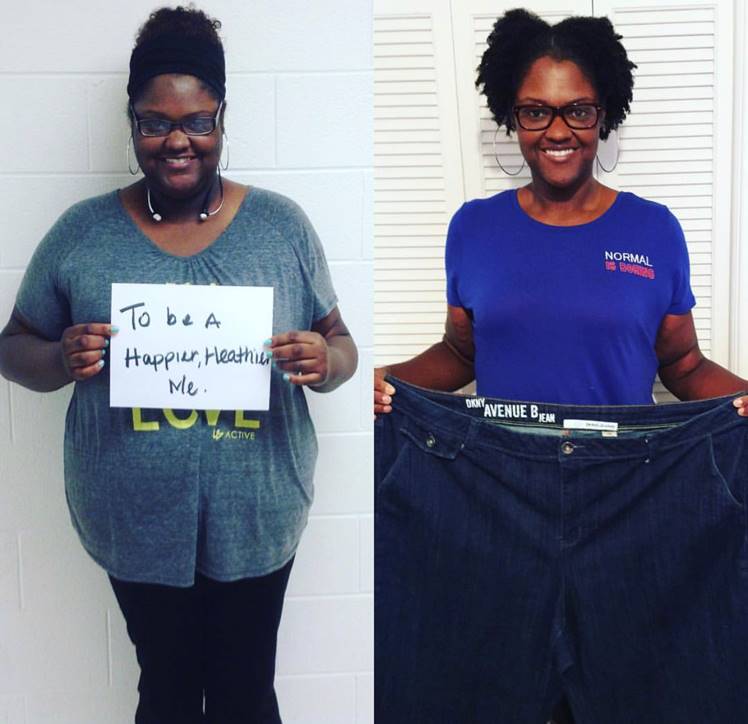 5 Ways to Maintain Weight Loss at Work
Employers are increasingly offering benefits to promote healthier choices and reduce health care costs. But many employees have desk jobs that require little physical activity.
How can they build healthy habits into their daily lifestyles while working?
Here are five ways to maintain weight loss even with a 40-hour work week.
1. Take advantage of employee benefits.
Gym Membership
When NaTasha was hired at MedCost, she was delighted to find comprehensive resources in her wellness benefits. She immediately signed up for Active&Fit Direct™, which offered gym membership at a nominal fee to any of 10,000 participating fitness centers, some with 24-hour access.
"I can go before work," NaTasha said. She scheduled daily workouts to maintain her health and weight.
Company Wellness Challenges
NaTasha had been getting 18,000 steps per day at her former job. Her new role as a Customer Service Representative required full-time phone interactions, so she participated in several wellness challenges.
The Move It Challenge to get 5,000 steps per day was part of the company's wellness incentives, offering up to $500 annually per employee after completion of the program. NaTasha was already motivated to continue her journey towards better health. Getting an extra financial bonus was even better.
"It's great to work for a company that cares about your mental and physical health, to have that support system," NaTasha said.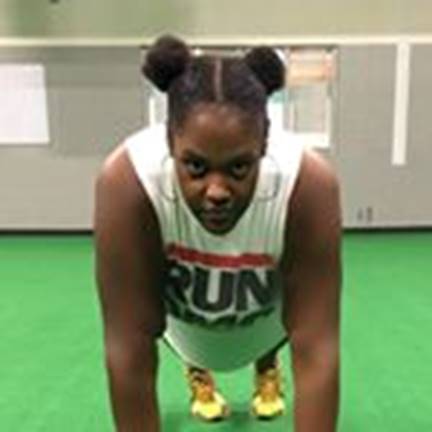 2. Find healthy habits to incorporate at work.
NaTasha's job responsibilities meant that she had to think creatively to include healthy habits at work.
"Sitting all day can make you lazy. I try to stand up for 15 minutes to an hour per day," she said. "Sometimes I do leg kicks."
When NaTasha feels a snack urge coming on, she tries instead to move or walk during breaks.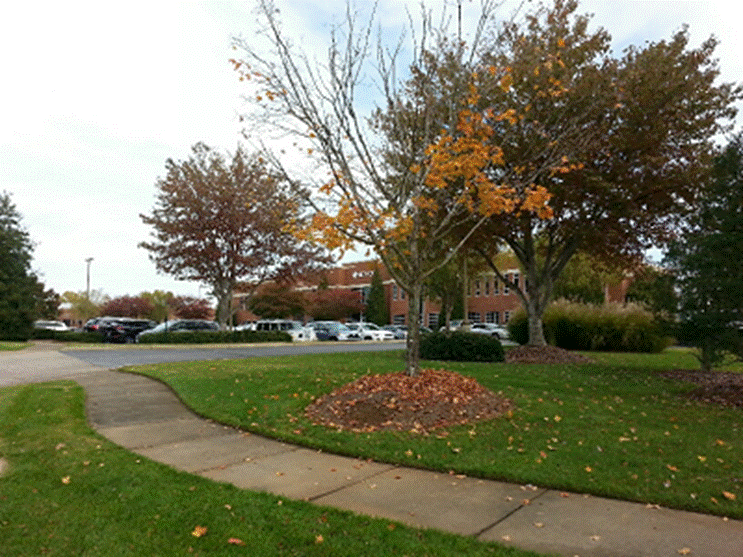 3. Use your environment.
MedCost headquarters, located in a Winston-Salem office park, is surrounded by tree-lined sidewalks on rolling hills. The uphill walk to a traffic light can be a challenging 20-minute hike.
NaTasha walks this route daily during her lunch break.
"I normally listen to music as I walk. This time is my free mental health therapy."
4. Get support from fellow employees.
NaTasha and other MedCost employees have greatly benefited from the company's wellness product manager, Kati Davis. Kati has customized the incentive program that encourages a work environment where employees can accomplish physical, financial and emotional health goals.
"We want employees to feel positive, energized and happy, not only while at work but also with their family members and in the community," said Kati.
To earn wellness incentives, MedCost employees have numerous choices, completing any of the following:
An annual physical with a primary care doctor
Review of lab values at annual physical
An annual dental cleaning
Participation in Personal Care Management or SmartStarts programs for chronic conditions or high-risk maternity support respectively
Two of the company wellness challenges, blood donation, lifestyle coaching or a weight loss program of choice
Kati also spearheads group activities during the workday, such as Grub-N-Grow learning sessions and interdepartmental challenges.
"We encourage the element of social support," Kati said. "We know the impact when our employees inspire each other to achieve their health goals, no matter how big or small."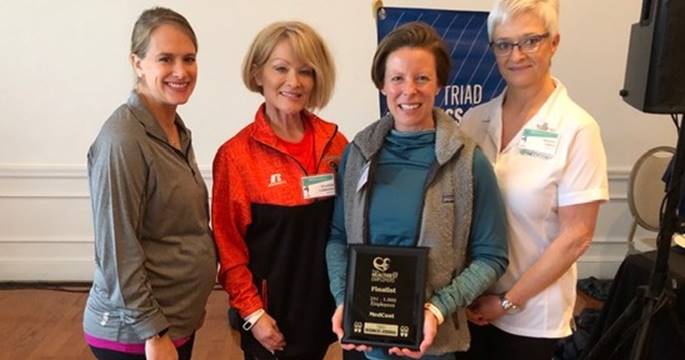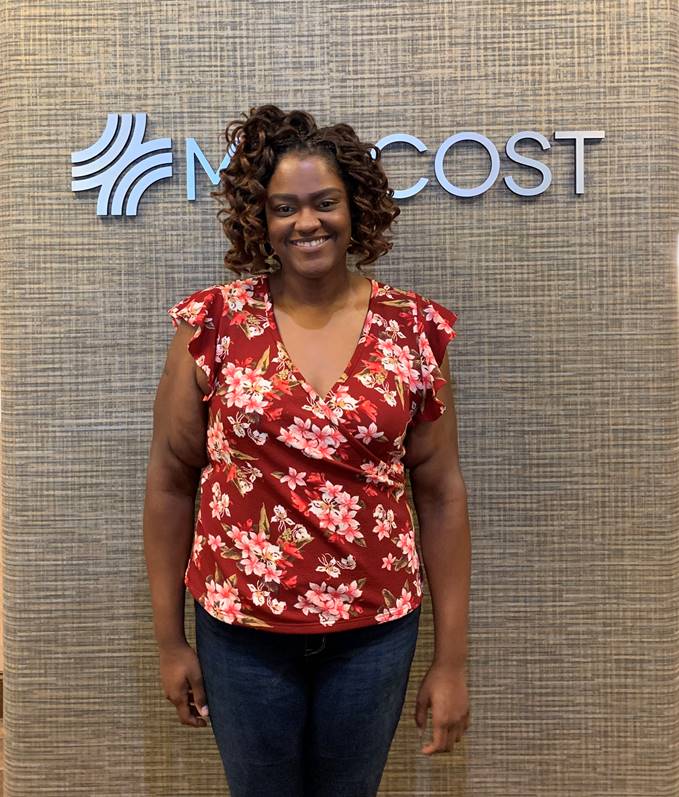 5. Set personal goals along with job objectives.
NaTasha wears a tracker provided by MedCost as she participates in company wellness challenges. She not only wants to maintain her weight loss, but lose 20 more pounds.
It's how she keeps going.
"I set goals to stay motivated. I've lost 170 pounds so far. It's the one thing I feel I can do for myself."
NaTasha is also doing some personal training, sharing the same keys with others that earned her success.
"Once you start seeing goals met, you have to be patient. I tell my clients the time will pass anyway. Why not use it wisely?"
Start Today
Employers can use innovative ways to promote their health benefits to their employees. And employees can contact Human Resources for more details about resources that they have not explored.
The best time to start is always now.
*Watch the Healthy & Whole video for more ideas on how employers can support employee health while reducing health care costs.
**NaTasha's weight loss journey has also been reported in TODAY, Fitness Magazine and Dr. Oz The Good Life magazine.